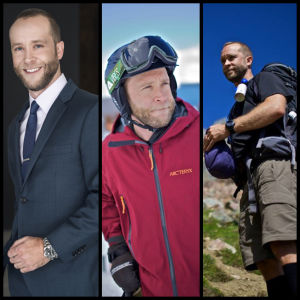 Biography
Marty works hard to exemplify integrity, honesty and dedication in every aspect of his life.
Forming a strong work ethic right out of high school; Marty worked in Alberta's oil and gas industry before university ambitions lead him to Vancouver in 2001. While studying Criminology at Simon Fraser University, Marty discovered a particular interest in Social Services, which eventually directed him towards Covenant House Vancouver (homeless youth services). A Youth Worker in his initial years, Marty then gravitated into the wold of Fundraising. As Manager of Major Donors, Marty raised over $11,000,000 in just 9 years, building a reputable name for himself within the philanthropic circles of western Canada.
From Philanthropy to Real Estate, Marty continues to always place his clients needs and goals first, priding himself on his ability to build trusting and lasting relationships. His client centred approach, meticulous attention to detail and advanced negotiation skills ensure client satisfaction and winning results.
An adventure seeker by nature, Marty spends his summers hiking mountain ridges and winters skiing. Whenever they get a chance, Marty, his husband Jack and their dog Higgins enjoy spending time at their cabin on the Sunshine Coast.
Whatever your Real Estate ambitions, you can certainly trust that Marty will go to great lengths to ensure your success. Call, text or email anytime to get started!